Adobe Photoshop Course Basic Level One

Private Session 4-Week Course
Please Call to Schedule Classes
Finally—A Photoshop Basic Course Designed for Your Success!
Forget about trying to learn Photoshop by watching low quality, difficult-to-follow YouTube videos, posted by someone who doesn't know a pixel from a pen tool. In fact, most of the videos I've seen have been filled with terrible advice—no matter how large their website may be, or how much money they charge.
Now, you have the opportunity to learn Photoshop CS6 and CC from an industry professional with more than 20 years of experience, using an organized, well-thought-out teaching method that everyone will understand. This Basic Photoshop Course will teach you everything you need to get started. I'll remove the confusion—you focus on learning.
In Four Weeks, I'll provide Photoshop Perfection with:
A strong working knowledge of Adobe Photoshop.
Solutions to real-world problems in Photoshop.
The ability to ask me any Freelance or Photoshop question for 4 weeks.
Full access to me via phone or priority email.
Weekly assignments that will improve your hands-on experience.
Pre-Recorded Course, Pre-Written Class Notes, and Expanded Supplemental Videos.
Complete image and video library for all sections, as well as reference notes.
Why Should You Choose This Course?
Have you tried teaching yourself Photoshop basic image retouching skills, but always find yourself more confused than when you began? Are you convinced that you'll never learn, that it's just too difficult, and that you should just give up? If so, here's how my course can help you succeed:
Reason #1: Instruction.
It's no secret that Photoshop can be an intimidating program. There's a lot to learn, and even more poor methods of learning it. But here's the truth: The problem is your teacher, and currently, that's you. With my Photoshop retouching course though, you now have a personal instructor on your side to help guide you through your first few weeks, step by step. So don't be shy; ask all the questions you want.
Reason #2: Convenience.
Life sometimes gets in the way. I understand that showing up for each and every class may not always be an option, which is why I provide you with all course material in video format. Miss a class? No problem! Simply log on at your convenience, and view each lesson, exactly as they were taught in front of the live class.
Reason #3: Affordability.
If you've spent any time researching Photoshop courses, you know that they are typically very expensive, and may not always offer all the targeted information you need to succeed. With my Photoshop Retouching courses however, you'll be gaining an immense amount of real-world skills, with ultra-low pricing.
But I Don't Stop There…
Because my course is focused on teaching Photoshop to beginner retouching students, I'll cater to your learning needs through:
Reason #4: Sequencing.
I place a large amount of focus on progressive instruction. Each section of the course is built on, and grows from, the previous one.
Reason #5: Usability.
My goal is to provide you with usable, real-world skills that close the information gap between what you know, and what you want to know. You'll begin utilizing your new skills from Day One, which will improve with continued use.
Reason #6: Focus.
I'll concentrate on helping you learn the 20% of Photoshop that will give you 80% of the results. Get the most out of the program, with the mildest learning curve.
Testimonials:
Charles "Duck" Unitas and Melanie:

Your browser does not support the audio element.

Heather:

Your browser does not support the audio element.

Keith McDonald – Week 1:

Your browser does not support the audio element.

"First day… wow. I'm impressed …thank you so much John. 5 hours felt as if they were 2." – Samantha Tapia
What Will I Gain From This Photoshop Course?
Throughout the past two years, I've taught countless Photoshop training classes in front of live audiences, which has given me a great deal of insight into what you, as both a photographer and student, want to learn. I'll help you:
Take control of the creative process, including layers, masking, and more.
Best practices to achieve exactly what you want.
Professional photos with more impact.
Take your enthusiasm to the next level, or even land your dream job, with these real-world Photoshop skills.
Simplify the chaos that is Photoshop
No one else offers this complete of a course, for this low of a price. Because you've requested it, throughout the 4-week course you'll receive a wide variety of training material that will help you learn by doing, including:
Real World Problems and Solutions
Pre-Recorded Course (In it's entirety for review)
Pre-Written Class Notes
Homework Assignments
Expanded Supplemental Videos
…and more!
The favorite bonus for my students is that the entire course is also available via pre-recorded video, and is segmented into easy to find subjects. Did I mention the entire course comes with 100+ Pages of written Class Notes? So whether you miss a class or just need a refresher, locating the material you need is smooth and simple. No one else makes it easier to succeed with Photoshop retouching.
Here's an example of what you'll be able to accomplish after completing the 4-week course:
Before:
After: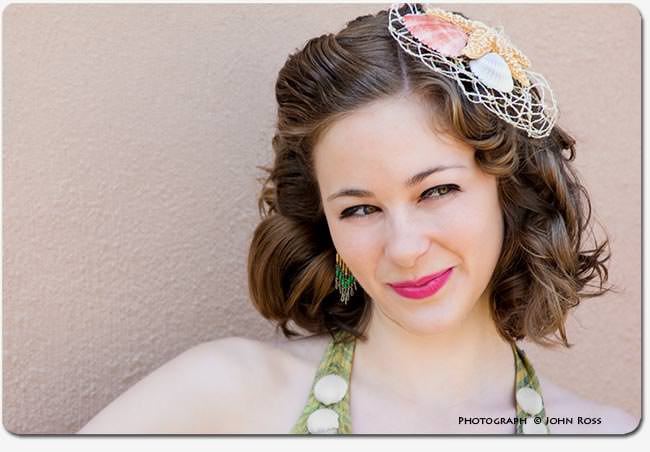 Under Exposed, flyaway hair, and skin blemishes can easily ruin a quick shot. But after adjusting the Tonal Range, Color Balance, and some Cloning; this image is back in business.
Learn What Works. Forget What Doesn't.
I have developed a training schedule that will give you all the necessary tools you need in order to become extremely knowledgeable in Photoshop. We'll spend four weeks making sure that you absorb the information you need. Sure, I could cut corners and shorten classs or skip lessons altogether, but my primary goal is to help my students learn, and retain, everything they need to excel with Photoshop retouching.
Here is why this 4-week course will give you the results you're searching for:
10-12 hours of class time that will engulf you in the topic. Never boring—always engaging.
Share the learning experience with other students who are just as serious as you. Peer pressure is a strong motivator.
We'll focus on a single topic, until we're ready to move on. Forget about jumping around or getting distracted.
Additional material, such as extra videos, notes, samples, assignments, etc., will continue teaching you even after the week's class is complete.
Once you apply this tried-and-true learning method for 4 continuous weeks, I personally guarantee that you will know this stuff inside and out.
Before:
After:

While the results are impressive, the skill set was not. A basic knowledge of Layers, Color Range, Levels and Defringe were all that is needed.
Topics Covered During The Course:
Even though someone retouches images with Photoshop day in and day out, this does not mean they can effectively teach these skills to others. As someone who knows what he's doing, I can tell you to learn what works and forget what doesn't. My primary goal is to help my students learn, and retain, everything they need to excel with Photoshop retouching. Here's a breakdown of our essentials, sectioned into flexible and bite-size lessons that are easy to digest.
Week #1
• Digital Fundamentals – This class includes everything you need to understand about the basics of working with images. This presentation will include content such as what images are, some of the most common file types (e.g. RAW vs TIF, sRGB vs AdobeRGB, etc.), and the best ways to handle them.
• Studio Workflow – A favorite section for many beginners, it's here that we'll learn the details on how to properly build your studio in order to help you work more smoothly. I'll provide detailed information about various hardware and software options that can be used in conjunction with Photoshop.
• RAW Processing – After the shoot, but before Photoshop, there is RAW processing. This step is vitally important, because it can make—or break—your images. Here, we'll provide you with many different images, and show you how to make them jump off the page.
Week #2
• Tools and Palettes Overview – Here's where we really start defining possibilities. This interface overview will examine the most important tools and palettes in Adobe Photoshop. I will show you how each one works, and then move onto the next.
• Working with Photoshop Layers – Because the order of your layers makes a big difference in the appearance of your image, we'll start with basics such as Text Layers, Adjustment Layers, Smart Objects and Pixel-Based Layers. We'll quickly then move on to more advanced topics such as Vector Layers, Layer Styles, Blending Options, Groups, and Layer Masks, to name a few.
Week #3
• Photoshop Cloning – Cloning is one of the more important retouching techniques within Photoshop, and requires a full understanding to properly use. As a result, this section will go into an amazing amount of detail about removing blemishes, duplicating objects, and other hiding/extending processes. In short: If it involves cloning, you'll learn about it here.
• Tools and Palettes Details – Here, we'll revisit Photoshop tools and palettes, although this time, we'll go into much greater detail about a few of the most valuable. We'll discuss each checkbox and pull down menu—but perhaps most importantly, we'll now learn how to actually use them.
Week #4
• Masking Simplified – What's the best method for selecting objects in your photographs—using a Magic this or Magnetic that? Here's the bottom line: Using automated tools in Photoshop will certainly work, but they will also make you look like an amateur. Learn how professionals properly select objects by creating masks. We'll be sure to discuss which tools work best, depending on the situation.
• Color Correction – Tools – Now that you are finally able to follow along with me, I'm going to reveal my professional retouching workflow. This is an invaluable resource for a Photoshop beginner. I'll help you save an immense amount of time by cutting through the clutter of color correction tools, and get to the heart of what makes a great image.
• Retouching Images – This is the final, and longest of the classes. This one pulls together all the loose information you have been learning over the entire course, and presents it the way it was always designed to be taught. The problem has always been that I simply could not teach Photoshop, without you knowing something about Photoshop. Now that you actually know your way around, this class will put it all together by reviewing several images from begining to end. This will allow you to see how I am able to solve one problem after another in a real world way.
ON THE FENCE?!?
Here are some more testimonials from my most recent students. Like you, they each thought the same thing. It was kind of expensive, and not sure if they would be able to learn it. They also thought that it would not hold their interest for 5 hour sessions, or were afraid of the time commitment. Here, you know what? Just click one, and let them tell you in their own words.
Testimonials:
Ken Raby – Week 1:

Your browser does not support the audio element.

Samantha and Paul – Week 1:

Your browser does not support the audio element.

Walter Kupsik – Week 1:

Your browser does not support the audio element.

"I was very nervous that I would not be able to follow, but the teacher touched upon all the fundamentals. I walked in a newbie, and now I feel I can pretty much touch up any image given to me. I am no longer shy to manipulate images." – Marmadue Hane

"Awesome class!! Looking forward to continuing." – Paul Villacres
Professional Training at Amateur Pricing
Class Time: 10-12 hours
Video Time: 12 Hours
Extra Time: 5 Hours
Cost: $647.00
If you're familiar with prices for most other Photoshop courses, you'll immediately recognize the immense value I'm offering. If you'd like to verify for yourself, here is a company offering an 18-hour course for much more—and even at this price, you'll only learn about the tools, and not necessarily about the skills or techniques to properly apply them.
How is it that I can offer so much instruction for so little money? Because, unlike most of the competition, I don't have large overhead costs such as administrative salaries, rent, utility bills, etc. In other words, it's just me, my computer, an Internet connection, and a whole lot of knowledge. I've attended countless training sessions in my day, and I didn't like what I saw (or paid), so I decided to do something about it.
What to Bring (local students):
Laptop, Tablet or Notebook (mouse strongly recommended)
Students like to follow along with supplied images, so CS4 or later.
Snack/Lunch (I have fridge as needed)
USB Flash Memory to bring in homework assignments
What to Own:
Mac or PC, does not matter.
CS4 or later for practice, and assignments
On Location:
Classroom with chairs and desks
Projector System
Plenty of parking
Water, Coffee, etc
Restroom
Before: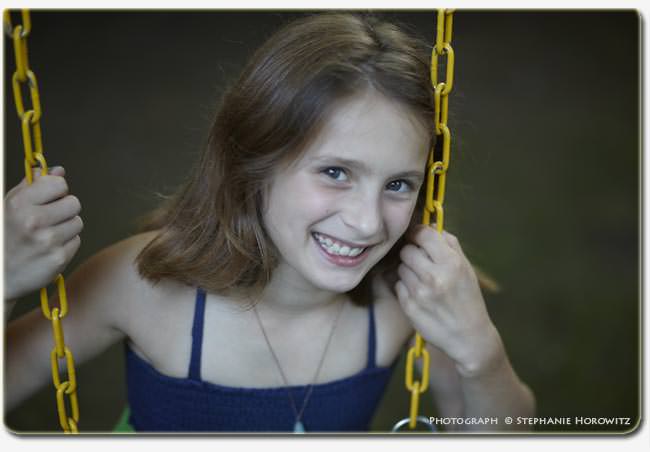 After:
Awesome results, right? Again, this is much easier than it looks: All it takes are some Levels adjustments, Selective Color, and some cloning for cleanup. It's less about 'what' to do, and much more about 'where' to do it
Call In, Communicate, and Conquer!
These classes are conducted via a Live Webinar, which means you can join us remotely through your Internet browser, and can communicate through your computer's microphone and speakers. All students who attend can fully communicate with one another. The physical class is being held at The Art of Retouching Studio's Meetup Group, which is located in New Haven, Connecticut.
Whether you're live in class, or logging in online, here's what I want you to remember: There will be no difference in your learning experience. Discussion is always encouraged, and you'll never have to worry about sitting idle, wondering what to do next. Classes are lively, interactive, and most of all FUN!
Testimonials:
If you think the course is kind of expensive, or 5 hours is too long. or even if you're not sure if you would be able to learn the material, let these testimonials ease your fears. They also thought that it would not hold their interest, or were afraid of the time commitment. After the course, they certainly didn't regret signing up. These are my last few students, I am not even cherry picking them. Everyone gets what they want out of this course. Will you?
Ken Raby – Week 4:

Your browser does not support the audio element.

Samantha and Paul – Week 4:

Your browser does not support the audio element.

Walter Kupsik – Week 4:

Your browser does not support the audio element.

Richard Gee – Week 4:

Your browser does not support the audio element.

Susan V – Week 4:

Your browser does not support the audio element.

Jonathan Bailey – Week 4:

Your browser does not support the audio element.
Why Wait?
Over the last two years, my students have been overwhelmingly satisfied with what they learn during my classes, and they recommend my course to their peers. Remember, for only $647, you can take your Photoshop retouching skills to new heights, and maybe even land that new job you've been dreaming about! Take the time to improve your skills, and who knows where it will lead you.
Have questions? You can reach me at 203-551-9684, my name is John.
Class Time: 10-12 hours
Video Time: 12 Hours
Extra Time: 5 Hours
Cost: $647.00
(Visited 4,969 times, 1 visits today)